Apparitions: The Caboclo of the Aflitos
23.09.2014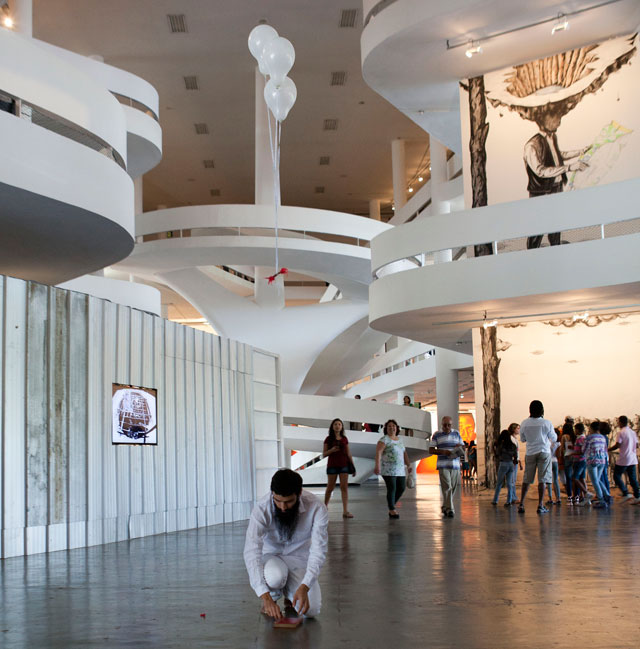 A man dressed in white, with a long beard, walks through the Bienal Pavilion carrying a bunch of white balloons. He's been seen before, in front of the altar at the São Bento Monastery in Salvador, during the opening to the 3rd Bahia Biennial. The Caboclo of the Aflitos, the character in Arthur Scovino's performance, is a discreet but intense presence, who occupies spaces, handles all manner of objects, such as bars of soap, feathers, cachaça and herbs, consults oracles and allows messages to ascend into domains that don't exist. Until the close of the 31st Bienal, apparitions of this sort will occur at an almost daily rate, as the artist engages the visitors in an always intimate exchange. Check out the activities below:
QuiZera
Bienal Pavilion, Ramps, 1st floor
A ritual Scovino has been working on since 2011, mainly during visits to the Aflitos Church, Lagoa do Abaeté and São Bento Monastery in Bahia. The performance involves signs of personal beliefs, in a simple, intimate approach that creates relations between art and life. 'Here at the Bienal Pavilion, I've already done three QuiZera rituals, with other elements, materials and motifs. They're part of The Caboclo of the Aflitos apparitions, and they could happen at any time, any day.
Oracle Hall
Bienal Pavilion, Columns area, 2nd floor
In the work House of Caboclo (Columns area), Scovino gathers these objects and symbols in order to establish a connection with the Caboclo of the Aflitos: coconut and clove soap, 7-herb cachaça, twigs and roots, books and Catuaba. The interaction involves the artist and the visitors who happen to be in the space at the time: "It's not a religious spiritual consultation, we have to be careful when speaking about these things. It's a sensorial experience using important elements in order to address art from a mystical angle. There's no mystery or secret to it, I've even taught kids how to do this".
Workshops for kids and performances with guest artists are among the events the artist has planned for the 31st Bienal. Keep an eye on the calendar, drop by and experience what's on offer.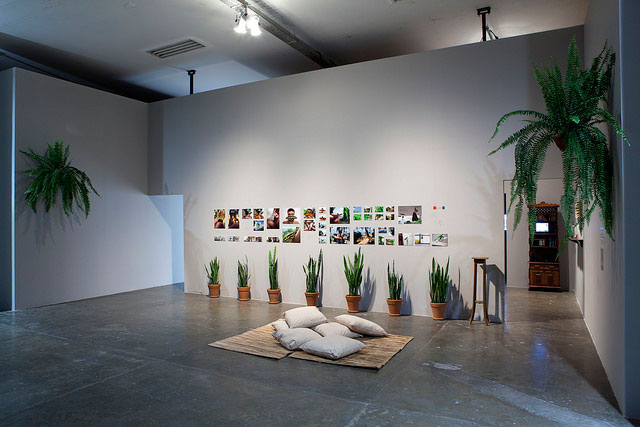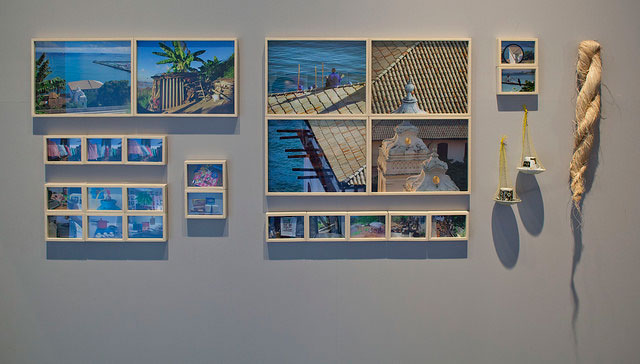 ©Pedro Ivo Trasferetti / Fundação Bienal de São Paulo